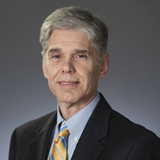 HARTFORD – January 24, 2018 – The Board of Commissioners of the Hartford Parking Authority (HPA) announced today that Armindo Gomes has been named Chief Executive Officer and will begin leading the HPA immediately.
"Armindo Gomes has a remarkable combination of management experience and collaboration skills that will enable him to take this organization to the next level of continuous improvement, by providing parking solutions that support employment, visitation and economic development in the City of Hartford," commented William R. Breetz, Chairman of the HPA Board of Commissioners. "Armindo has an extensive background in operations and logistics and brings a strong strategic perspective and dynamic managerial approach to the HPA," Breetz added.
Gomes joins the Hartford Parking Authority after nine years with LEGO in Enfield, CT.  The LEGO Group, one of the world's leading manufacturers of play materials, is a privately held company with headquarters in Billund, Denmark, and main offices in Enfield, CT, London, Shanghai, and Singapore.  Gomes was most recently Head of North American Operations for LEGO's education division.  He also served as Senior Director of Customer Logistics for LEGO Systems, Inc., and oversaw global teams and cost centers in the Americas, Europe and Asia.  Prior to LEGO, Gomes held logistics management positions with Ryder, Exel, ebm Industries and Philips Electronics.  He earned his Bachelor of Science degree from Albertus Magnus College and his Supply Chain Management (SCM) Professional Certification from the Logistics Institute at Georgia Institute of Technology.  Gomes was named Export Control Officer of the Year and Import Compliance Officer of the Year while working for Philips.  He is a Hartford native and currently resides in Suffield, CT.
Hartford Mayor Luke Bronin said, "I believe that Armindo Gomes has the skills and experience to lead the Hartford Parking Authority to be the best it can be."
Gomes commented, "I am honored to join the Hartford Parking Authority team and look forward to continuing their successful efforts in helping provide parking solutions for the capital city.  I'm thrilled to be returning to the city in which I grew up and am grateful for this fantastic opportunity.  What a tremendous way to start the new year!"
Gomes succeeds Eric Boone in the position of Hartford Parking Authority CEO.  Boone served from September 2013 to November 2017.  Since November, HPA Director of Finance and Administration Michael DesRoches has also been serving as Interim CEO.
About the Hartford Parking Authority
The Hartford Parking Authority (HPA) meets the needs of parkers citywide by consistently providing convenient and affordable parking, and strives to be a leader by incorporating parking industry best practices and actively partnering with the City of Hartford in promoting economic and community development.  The HPA oversees metered and regulated parking spaces on Hartford streets, as well as operates and maintains the City-owned MAT Garage.  For more information, contact the Hartford Parking Authority at 860.527.7275 or visit www.hartfordparking.com.