FOR IMMEDIATE RELEASE
CONTACT: Armindo Gomes, mingo.gomes@hartfordparking.com, 860-527-7275
HARTFORD – July 22, 2019 –The Hartford Parking Authority (HPA) announced today that on-street metered parking rates in the central downtown area will increase from $1 to $2 per hour effective Monday, August 5.  The new Downtown Central Zone encompasses the area from Ann Uccello Street to Prospect Street to the east, and from Church Street to Wells Street to the south, and is comprised of 16 streets with a total of 480 on-street parking spaces.
During the weekend prior to Monday, August 5, HPA will update all on-street Woonerf app and kiosk signs to reflect the new three-digit zone within the above-mentioned area. Once complete and operational, the new zone will support both the downtown merchant base and a strong plan that meets the City's needs for parking spaces and revenues for the next decade and beyond.  The goals are to promote on-street parking availability, and reduce traffic congestion in the downtown area that is caused by double parking and vehicles circling to find on-street spaces.
The parking rate on fringe streets surrounding the Downtown Central Zone will remain at $1 per hour, allowing those who want to take advantage of the lower rate structure to continue to do so.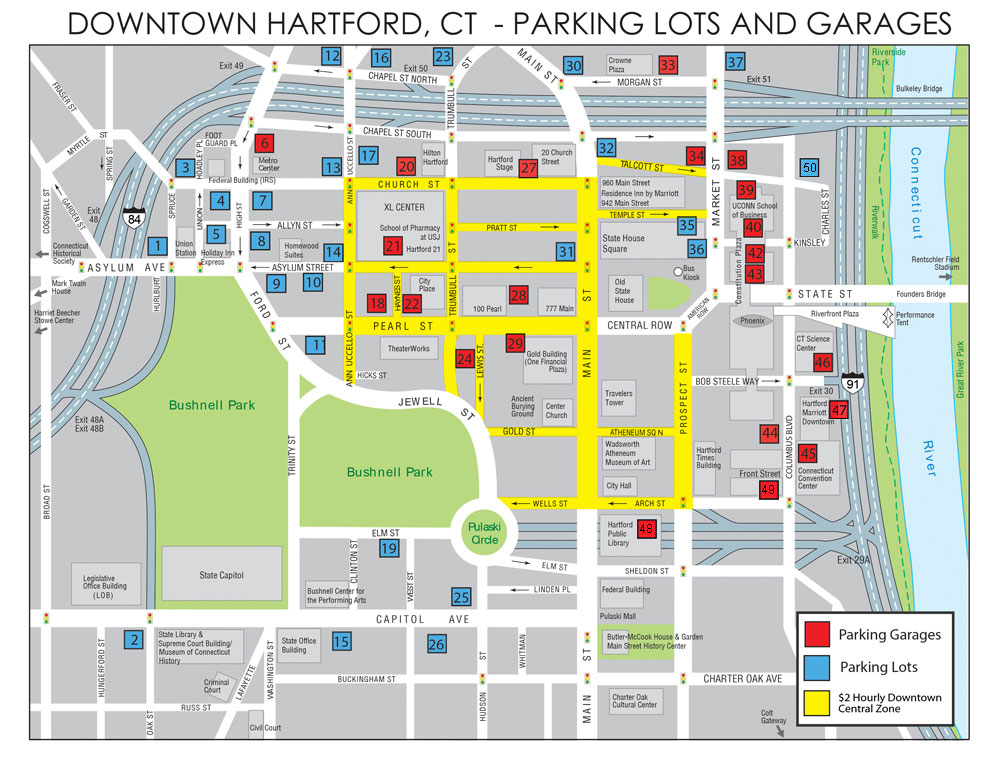 About Hartford Parking Authority
The Hartford Parking Authority (HPA) meets the needs of parkers Citywide by consistently providing convenient and affordable parking and strives to be a leader by incorporating parking industry best practices and actively partnering with the City of Hartford in promoting economic and community development.  The HPA oversees metered and regulated parking spaces on Hartford streets, as well as operates and maintains the MAT Garage, Sheldon Street Lots and Downtown North Surface Lots.  For more information, contact the Hartford Parking Authority at 860-527-7275 or visit www.hartfordparking.com.